Act Up! Corporate Workshops
Act Up! have worked with many corporate groups and teams. Our workshops can be conducted with as big or small a group as you like, and for as long a duration as you need. They can be a fun adjunct to conferences and learning events, or offer a respite from the mundane as an afternoon or day's programme. While the emphasis is always put on fun and creating an encouraging environment, the conscious and subconscious learning is not to be underestimated. Act Up can tailor workshops to focus on different areas such as communication, creativity, team-building, morale or simply as a stress-buster!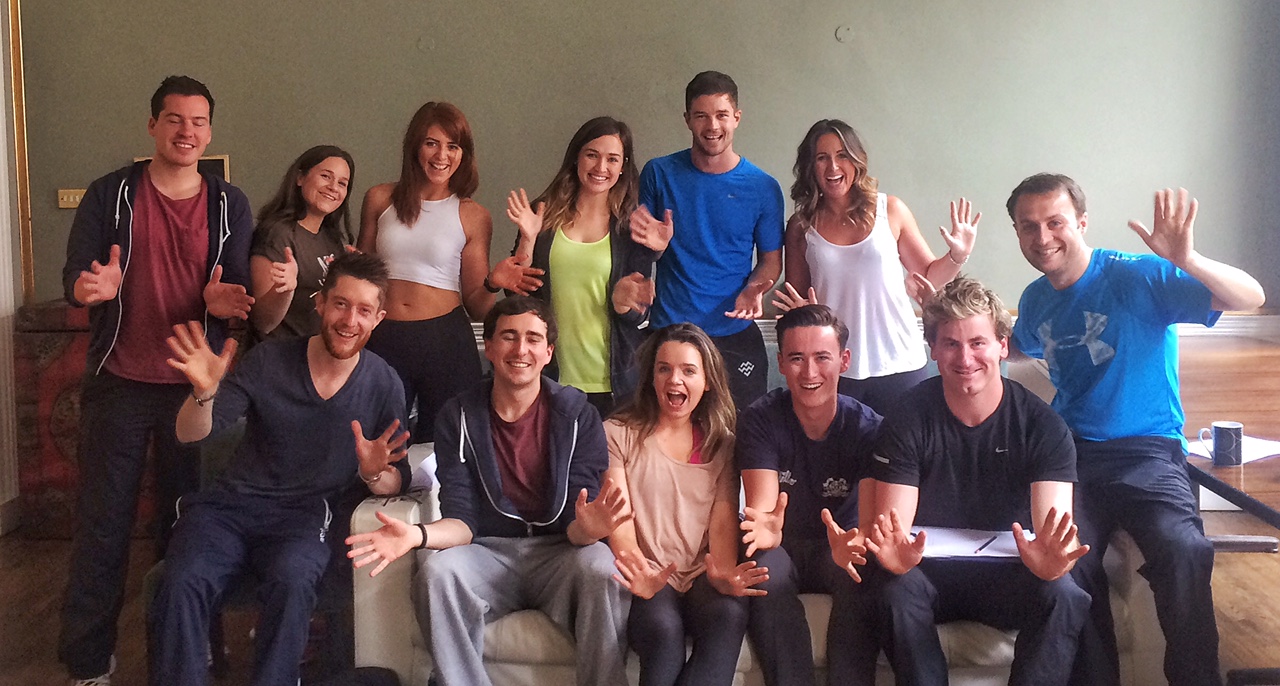 Why Acting?
The ethos and practice of acting and improvisation are frequently used by the most progressive companies in California and the UK, to help bring employees together and to draw the best out of them. Act Up! continually receive positive feedback from students on how they have advanced in work and enhanced their lives because of acting.
What to expect?
Act Up! classes offer a fun release from everyday routine and allow team members to see each-other in a new light. The exercises focus on connection, creativity and team-building, and so in turn aid collaboration and productivity. Teams gain an insight into how acting principles can be applied to their everyday work and life, and how it can help make their outlook positive and fun.
What are the Benefits?
Acting is a fun way to release tension.
Our classes develop trust and confidence.
Teams learn to listen and communicate better.
Acting aids connection, team-building and collaboration.
Presentation and speech making skills improve.
Acting enhances creativity, spontaneity and negotiation skills.
Staff learn to compete in a healthy way.